ISO 14001:2015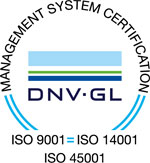 Wozair is committed to protecting, preserving and restoring the environment and believes that this is vital to our present and future success. Wozair is certificated to ISO 14001 for its Environmental Management System.
We aim to create a better Environment through the regular monitoring of our products and services. Through Environment Management we will continually seek the most efficient process to control and reduce waste.
The Board of Directors at Wozair Limited have overall accountability for the Environmental Management System and all employees are required to adhere to this policy.